Sean and Nick are experienced real estate brokers affiliated with BLVD Immobillier, serving clients in Montreal and the surrounding areas. Specializing in residential real estate, they are based in the West Island of Montreal, strategically positioned to assist buyers, sellers, and investors in the local market. With their extensive expertise, Sean and Nick offer exceptional service tailored to the unique needs of the Montreal real estate market.
Their track record speaks volumes, as they consistently achieve outstanding results for their clients in Montreal. Sean and Nick prioritize building trust and maintaining professionalism in every interaction, understanding the importance of establishing lasting relationships.
In addition to their exceptional customer service, Sean and Nick employ effective marketing strategies to maximize exposure for their clients' properties in Montreal. They stay up-to-date with local market trends and utilize innovative techniques to ensure maximum visibility.
Whether you are looking to buy or sell a property in Montreal, trust Sean and Nick to guide you through the process with their expertise and local market knowledge. They are committed to exceeding your expectations and making your real estate journey in Montreal a seamless and successful one.
Contact Sean and Nick today to benefit from their professional approach and extensive knowledge of the Montreal real estate market. Check out some West Island Areas here.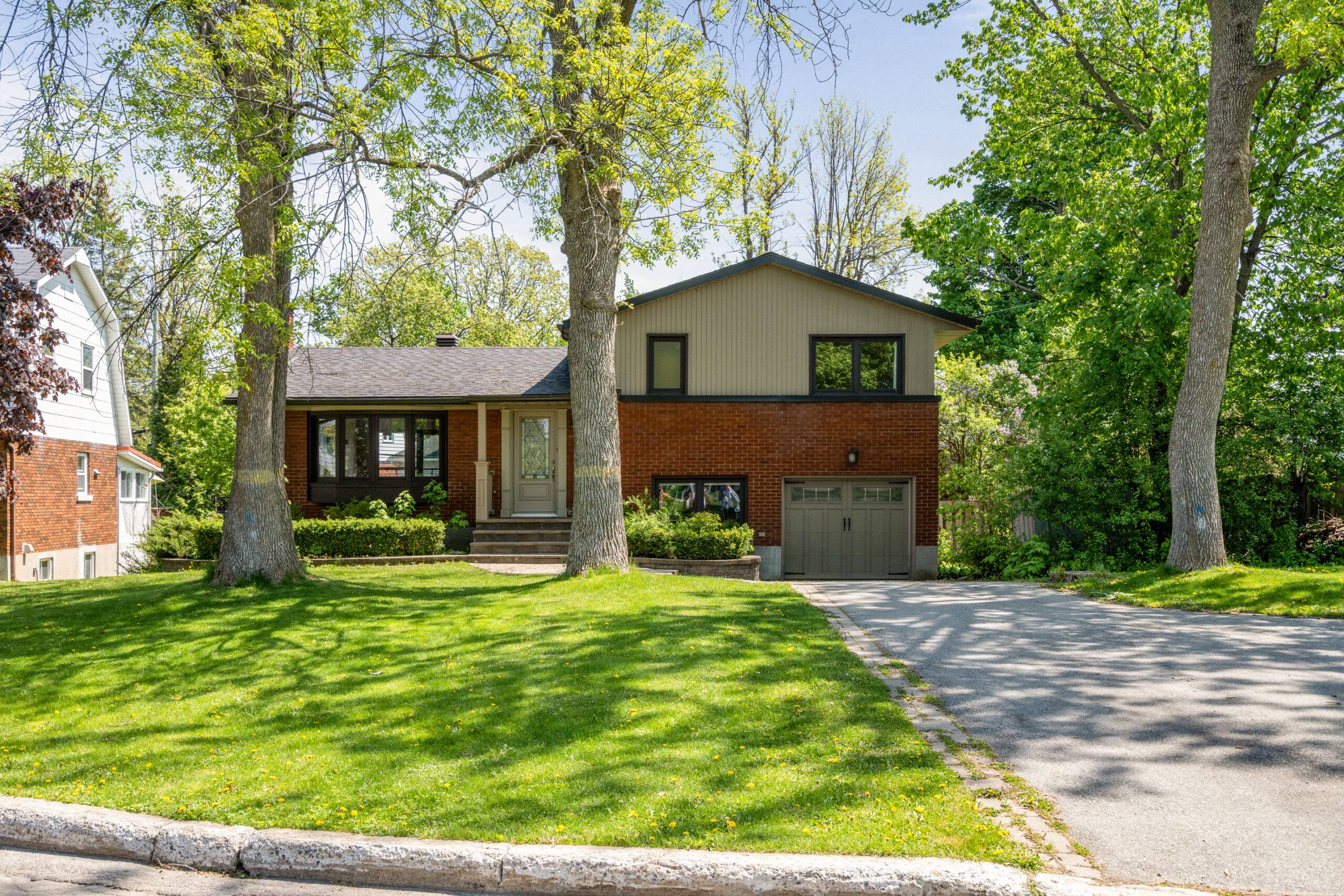 Welcome to 6 Foxwood, Nestled on a serene cul-de-sac in the charming neighbourhood of Pointe Claire, this split-level home offers a peaceful blend of comfort and convenience.
With 4 bedrooms and 2 bathrooms, it's an ideal space for a growing family.
We are proud to provide a second-to-none real estate experience and produce results above market averages for our clients.
At Team Sean & Nick, we take immense pride in delivering an unparalleled real estate experience to our clients. With our expertise and dedication, we consistently achieve outstanding results that surpass market averages.
As your trusted advisors, we are committed to providing personalized service tailored to your unique needs. Whether you are buying or selling a property, we understand that real estate transactions can be complex and overwhelming. That's why we are here to guide you every step of the way, ensuring a smooth and successful journey.
Discover the charm and beauty of Montreal's West Island neighborhoods. Nestled along the picturesque shores of the Saint Lawrence River, the West Island offers a blend of suburban tranquility and urban convenience.
"
Our experience with Sean
&
Nick was nothing short of amazing
!
From the moment we started working with them, they set up a meeting to understand exactly what we were looking for. Throughout what proved to be a challenging process, Sean
&
Nick kept us informed and optimistic. We couldn't have been luckier to have them by our side, with their unmatched expertise and unyielding relentlessness, to guide us along this journey and lead us to the house we
'
re proud to call home
!"
"
Sean
&
Nick are some of the best real estate agents I could have chosen. They are very knowledgeable of the housing market, honest and very pleasant to deal with. They had a very realistic way to determine the asking price for my house and advised me wisely accordingly. He was always very calm, positive and helped me all along through the complex processing of selling my house.
"
"
We originally considered trying to sell our house without a broker but wow are we ever glad we decided to go with Sean
&
Nick instead. They walked us through every step of the process, answering all of our questions and addressing all of our concerns in a timely fashion. If you are looking for a professional, knowledgeable and driven broker, we would definitely recommend Sean
&
Nick.
"
"
Sean
&
Nick really went above and beyond to help us find our perfect home. We are first time home buyers and they explained everything to us in detail and helped us navigate through this crazy market. They are professionals and very knowledgeable and kept us informed throughout the entire process. We couldn
'
t be happier with our home and our decision to trust Sean
&
Nick with this huge purchase. We recommend them to anyone and everyone we know. Thank you so much Sean
&
Nick.
"
My girlfriend and I were shopping for our first condo and Sean
&
Nick could not have been more helpful. They guided us through every step of the process, was extremely patient with our many questions, quick to respond and explained everything to us clearly. They are very passionate about what they does and it shows through their work ethic. That, along with their deep knowledge of the West-Island real estate market are what made the service second to none. Highly Recommend for anyone looking for a Real Estate Broker who truly cares about their clients and gets the job done.
"